In today's virtual awards ceremony, Toni Bucci was recognized by the Triangle Business Journal with a Women in Business Award. Toni joined AgBiome in 2018 and leads day-to-day commercial operations.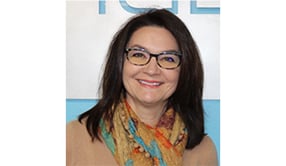 The Women in Business Awards program recognizes Triangle women who have proven to be dynamic and outstanding leaders with established track records of significant accomplishments in business and/or community service. The judges reviewed nearly 200 entries and recognized this year's 27 winners.

"Toni is an extraordinary asset to the AgBiome team and the greater ag- bioscience industry," said Scott Uknes, co-CEO at AgBiome. "We're pleased to see Toni receiving recognition for her leadership, mentorship, and commitment to AgBiome's growth and success -- acknowledging her 20 years of industry expertise and exceptional business acumen."

The Triangle Business Journal featured the 2021 winners in their May issue.

Congratulations Toni!!