AgBiome aims to be the best agriculture innovator ever by having the most products, highest financial returns, and happiest employees. But did you know that giving to others, can actually make you a happier person? According to research on the science of giving, charitable acts done at and through work increase employee job satisfaction, work performance, and personal happiness. It's not surprising that doing good, feels good, which is one of the many reasons why AgBiome takes active part in a wide variety of philanthropic activities, administered by our Philanthropy Committee.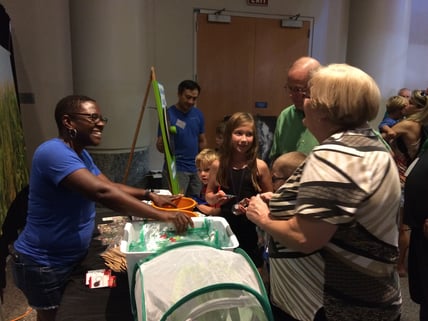 In 2017, the Philanthropy Committee tackled many service projects, donating time and money to support the community. We had some great new experiences including work days for the Seeds community garden, Meals on Wheels, and the Boys and Girls Club. This was the first year our group helped pack and deliver meals from the Meals on Wheels Durham location. Packing the food was fun, but the real rewarding experience came from delivering the meals to hungry people at their homes. The program is often in need of meal delivery volunteers, so our two drivers, Jill and Esther, loved assisting in this way.
The group also made a huge impact communicating science with thousands at BugFest, which is a favorite annual event. At our 2017 BugFest booth we had stink bugs and corn earworms for observation, an insec-tastic photobooth, and a prize wheel for answering insect trivia.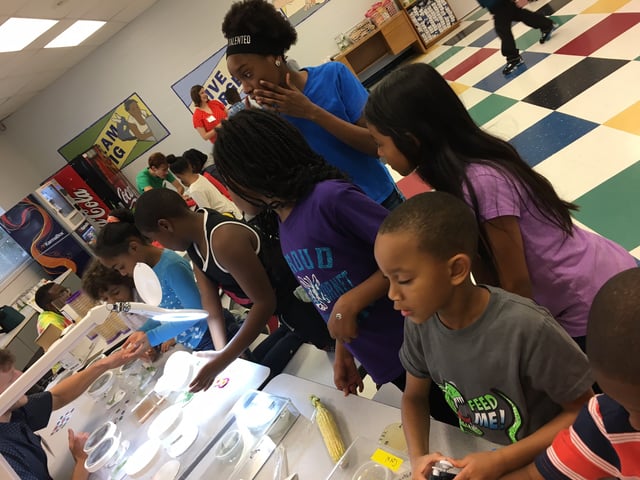 Another successful outreach project took place when 5 scientists visited the Boys and Girls Club to host a mini science fair. Tables were set up to display lots of the dirty, creepy, crawly, and downright cool things we work with. Fun was had by all, as kids lined up to hold bugs, learn how to pipette, try leaf chromatography, and inoculate a jack-o-lantern with plant pathogens. We will definitely be back to visit with even more scientists to show off the amazing things we do here at AgBiome.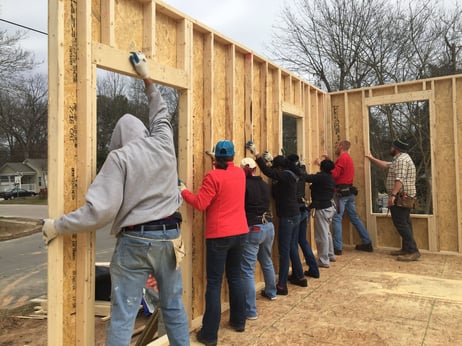 One regular outing is working on homes for Habitat for Humanity. This year we assisted with two different houses and contributed over 60 hours of labor. All involved enjoyed working with their hands and looking at what they accomplished after their shift. Helping Habitat will continue to be a consistent activity for AgBiomers in 2018 as well.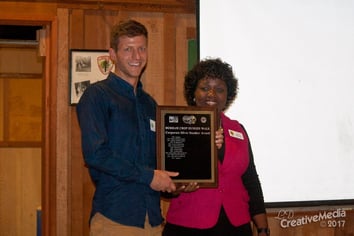 In November the Philanthropy Committee accepted the corporate silver sneaker award from the Durham Crop Walk for raising the 2nd most amount of money of all participating companies for the charity. In total we raised over $2000 and plan on trying to break that this year to win gold and help fight hunger in our community!
We ended the year with a drive for the N.C. Diaper Bank, collecting close to 700 diapers and pull-ups, wipes, soap, infant clothing, and 20 boxes of feminine hygiene products.
The AgBiome Philanthropy Committee donated money in addition to their time and expertise, by making donations to scientific organizations and events such as the N.C. branch of the American Society of Microbiology and the Plant Microbiome Symposium. In all, $5950 was donated to invest back in the community and reach the Philanthropy Committee's goals.