According to research on the science of giving, charitable acts done at and through work increase employee job satisfaction, work performance, and personal happiness. It's not surprising that doing good, feels good, which is one of the many reasons why AgBiome takes an active part in a wide variety of philanthropic activities, administered by our Philanthropy Committee.
The AgBiome philanthropy committee has been at it again with good works done in the community. A couple months back we held a food drive and made a donation to the Food Bank of Central and Eastern NC. The food bank is an incredible organization providing food and necessities to families in our state. For every dollar donated, 97 cents goes directly to programs that feed those in need.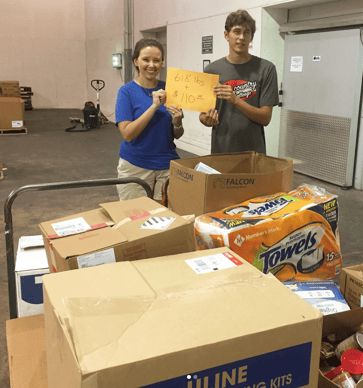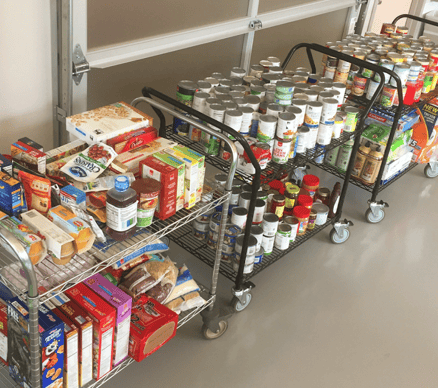 Pictured: (Left) AgBiome employees, Courtney Austin and Ben Armstrong, delivering the donated food (right) collected at AgBiome.
This summer, AgBiome was able to donate 618 lbs of food and $110 to the food bank. The monetary donation alone will provide 550 meals to hungry North Carolinians. As a company dedicated to Agricultural research and development of new technologies to produce more food with less resources, the food bank's mission aligns with our own, and we had a good time collecting food and supplies for our neighbors!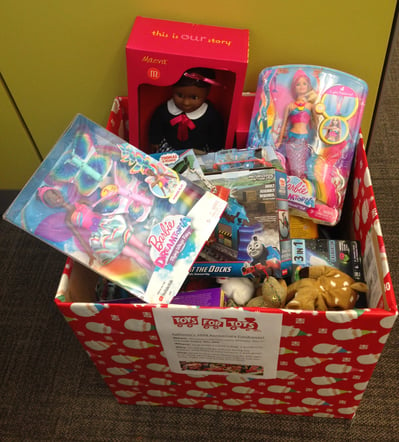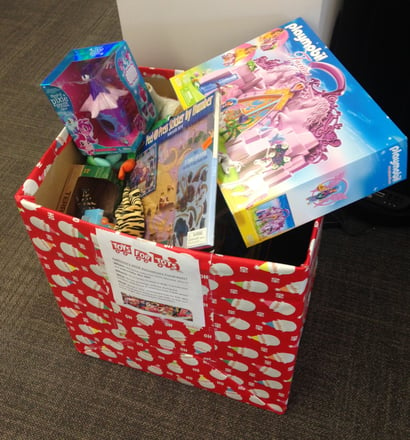 In addition to our food drive, we are collecting more than edibles this year. We gathered gifts for the Toys for Tots charity and recently donated ~$600 worth of toys and an extra $100 monetary donation for deserving children in N.C. Go Team!