The 2012 discovery that the naturally occurring CRISPR-associated sequence Cas9 could be programmed to create double-strand breaks at specific sites in a genome has led to one of the most rapidly growing bodies of biological research in history. Both the success as well as the shortcomings of CRISPR-Cas9 point to an enormous potential and need for additional gene editing systems. To address this need, LifeEDIT has identified the world's largest and most diverse collection of novel CRISPR-related editing systems from the AgBiome collection of microbes from across the world. LifeEDIT plans to leverage its collection of novel gene editing systems to commercialize human therapeutic and agricultural products using these technologies. Meet the LifeEdit team!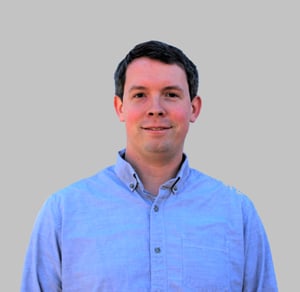 Phil Borden has a very diverse scientific background with over 10 years of technical experience. In grad school he studied the developmental interactions between peripheral neurons and insulin-producing cells in mice with novel implications in diabetes. After that he worked as a postdoc at HHMI's Janelia Research Campus where he learned protein engineering, developing genetically encoded fluorescence-based sensors for neurotransmitters. Phil came to LifeEDIT to aid protein engineering efforts and now also heads up our mammalian validation studies. He loves LifeEDIT because it's exciting to work with a passionate, nimble, and extremely talented group of scientists towards tangible therapeutic goals. Phil has a B.A. in Biochemistry/Molecular Biology from Boston University and a PhD in Biology from Johns Hopkins.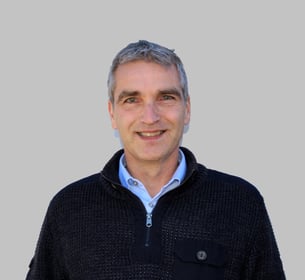 Leon Neuteboom has a PhD in developmental biology and has worked on diverse topics like nematode resistance in pineapple, mechanisms by which cystatins control cysteine proteases and herbicide tolerance. His passion is genome editing/manipulation which he started as early as 1990. Leon has worked with zinc fingers, custom homing endonucleases and restriction enzymes, CRE-Lox, TALEs and CRISPR systems with applications in controlled editing, epigenome manipulation, TF library screening, marker excision, nucleic acid-free transient gene knock-ins and more. He has 11 years of experience in industry and was the technology project manager for all genome editing-related projects at BASF. Leon joined LifeEdit in November 2018 and is currently working on editing in crops which should ultimately lead to the development of commercial traits. In addition, he set for himself the ambitious goal to revolutionize the mechanisms of editing with novel concepts not seen before.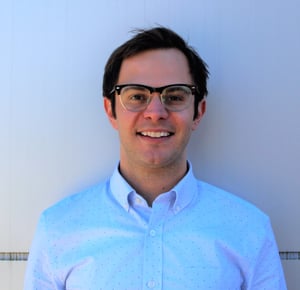 Michael Coyle did his graduate work at UC Berkeley, where he developed a DNA nanotechnology based platform for studies of cell signaling pathways at membrane interfaces. Since graduating, he has worked to advance drug delivery platform technologies at several early-stage biotech companies. At LifeEDIT, he is working to characterize the company's novel gene editing systems at the biochemical level in order to improve the efficiency and accuracy with which gene editing is performed. When asked what he likes about LifeEDIT, he said "It's a really great team to work with - everyone is really enthusiastic about what we're doing."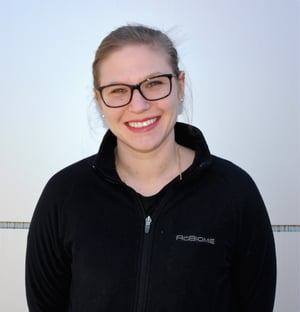 Allie Crawley earned her PhD in Functional Genomics from North Carolina State University. As a founding scientist at LifeEdit, she has developed bioinformatic gene discovery pipelines to identify CRISPR-based novel genome editing systems for use in eukaryotes. She has also worked to establish pipelines and workflows, including selection of targets, design of correction strategies for genetic diseases, and evaluation of editing success in various organisms, including plant and mammalian cells. Allie loves working at LifeEdit because she is surrounded by fellow scientists who are enthusiastic about the possibilities of improving human health and agriculture with the technology they are developing.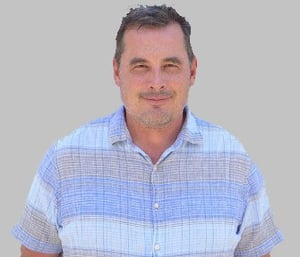 Tedd Elich has worked in the ag biotech industry for over 20 years. Prior to joining AgBiome/LifeEDIT he was the Gene Expression Technology Lead at Monsanto Co. where he led multidisciplinary efforts to develop and implement technology for regulating transgene expression in crops. He came to Monsanto through the acquisition of GrassRoots Biotechnology where he was a Co-Founder as well as VP and Director of Research. Tedd has a B.S in biochemistry and math from UW-Madison, a Ph.D. in biochemistry from UC-Davis, and did postdoctoral work at the USDA and the Salk Institute.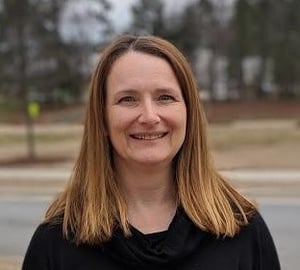 Clare Murray has worked in the pharmaceutical industry for more than 15 years, primarily in drug discovery and business development. Prior to joining AgBiome and LifeEdit, Clare was a member of the business development team at Evotec, through their acquisition of Aptuit, where Clare led the US-based Strategic Alliance Management team. Clare joined Aptuit from SCYNEXIS, a start-up focused on infectious disease discovery and development for both human and animal health. Clare received her B.Sc. and PhD in Organic Chemistry from University of Liverpool and her MBA from Duke University The Fuqua School of Business.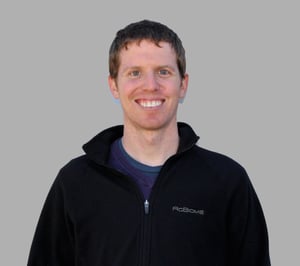 Tyson Bowen has over a decade of experience studying protein-nucleic acid interactions. As a founding scientist at LifeEDIT, he has developed gene discovery pipelines to test and characterize CRISPR-based novel genome editing systems for use in eukaryotes. He is also utilizing synthetic biology approaches to develop CRISPR based proteins with novel functions for unique applications. Prior to AgBiome and LifeEDIT, Tyson worked at Pacific Biosciences as an Enzymologist developing a next generation single molecule DNA sequencing platform through protein engineering and nucleic acid modifications. Tyson attended the University of Colorado at Boulder for undergrad and the Johns Hopkins School of Medicine for graduate school.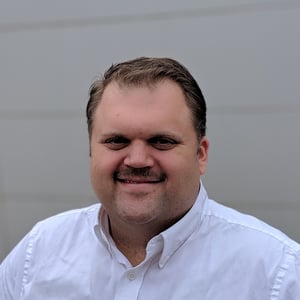 Josh Sailsbery has been a Computational Biologist since 2002 and holds a PhD in Bioinformatics from North Carolina State University. His Scientific career has included contributions to several areas of study such as Virology, Fungal Genomics, Human Genetics, Microbiology, and Entomology. For the last 6 years, he has been discovering new trait and targets for pest and weed control in the Agriculture Industry. Josh joined LifeEdit in February 2019 and is currently working on discovering new and novel genome-editing systems. He is enthusiastic to work with such a great team and is excited by the opportunity to revolutionize the Genome Editing community.