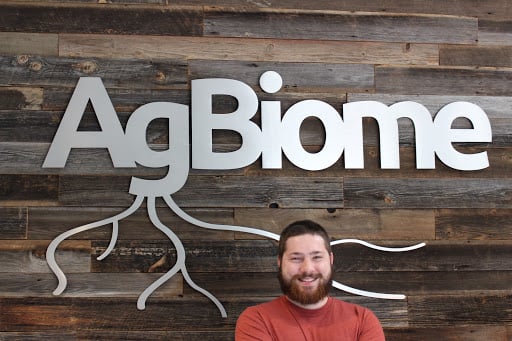 I almost ignored the email when I first saw it. Someone named Jenna, from some company called AgBiome wants to talk with me for a phone interview? I thought, at the time, that I wanted to stick with door to door sales—as glamorous as 'commission only' work sounds. I had just moved to the area and I didn't want to give up on my first job, even though it was rough. I thank myself every day for going back through my inbox and responding to that email because that moment almost slipped through my fingers. I'd never heard of AgBiome before, but by the time my first in-person interview came around I knew that I'd stumbled across something special, and I needed to be a part of it. AgBiome is an incredibly unique place where people work together to manage and improve every part of the company, utilizing a structure based on self-management and trust between co-workers.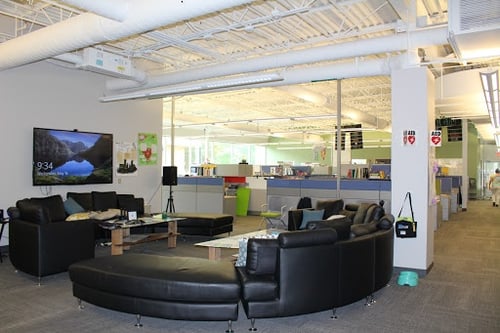 Coming to AgBiome was a new and illuminating experience for me. Beyond the laid-back vibe, friendly people, and abundant food and drink options, lay a complex infrastructure built from the ground up by an intelligent and diverse group of thinkers. Here I would be able to lay the foundations of my career and start working a job that I truly loved. The environment that founders Scott Uknes and Eric Ward have endeavored to create necessitates that people trust one another and support each other. This foundation in trust makes everything else possible. There is no set hierarchy at AgBiome, because the employees manage themselves. From the outset, when people are considered for employment they need to have a high level of personal maturity to embrace this structure. AgBiome has a rigorous interview process to determine if a candidate will thrive in our unique culture. All I can say is I'm glad I fit the profile because seven months later I couldn't be happier to be working for such a dynamic company.
Every Tuesday, we have a weekly operations meeting and I remember my very first one. After receiving a warm welcome as a new employee, the following presentations reviewed investor information, funding for the year, and company goals for the next five years. I just remember absorbing all of this incredibly sensitive material and realizing all the talk about transparency and trust was real. It wasn't an act, or an exaggeration. There is real trust here. I was reassured I had made the right choice by joining the AgBiome team and I was excited to learn more. I don't have a science background, but people were happy to walk me through the basics and describe our company's projects. There is big stuff being done here—real science that has the potential to change the agriculture industry. That's just as well, because our vision is to be the best ag innovator ever, and every day we make new breakthroughs that get us a little closer.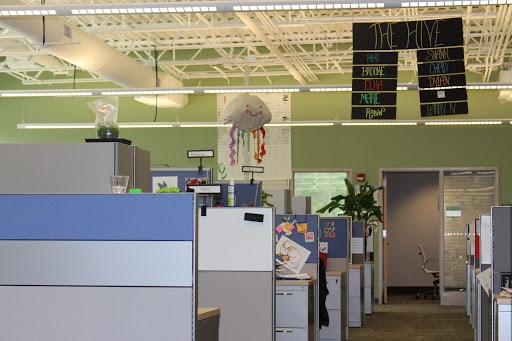 I never imagined myself in corporate America. I thought I would be a teacher, or a historian, or even a drummer. Instead, I've found a place at AgBiome. Here I can channel my interests into something productive and develop professionally. The beauty of AgBiome is that we are a melting pot. A motley of different interests, perspectives, and ideas all coalescing into something substantive; a force committed to solve some of agriculture's most challenging problems. We embrace diversity and let people be themselves. For all these reasons, and many more, I'm glad I answered that email—as glamorous as 'commission only' work sounds.
Check out our Careers section for any current openings!