We did it!
The Movin' Microbes (AgBiome's running team) survived smelly vans, achy legs, and 208 miles of running while participating in the Blue Ridge Relay.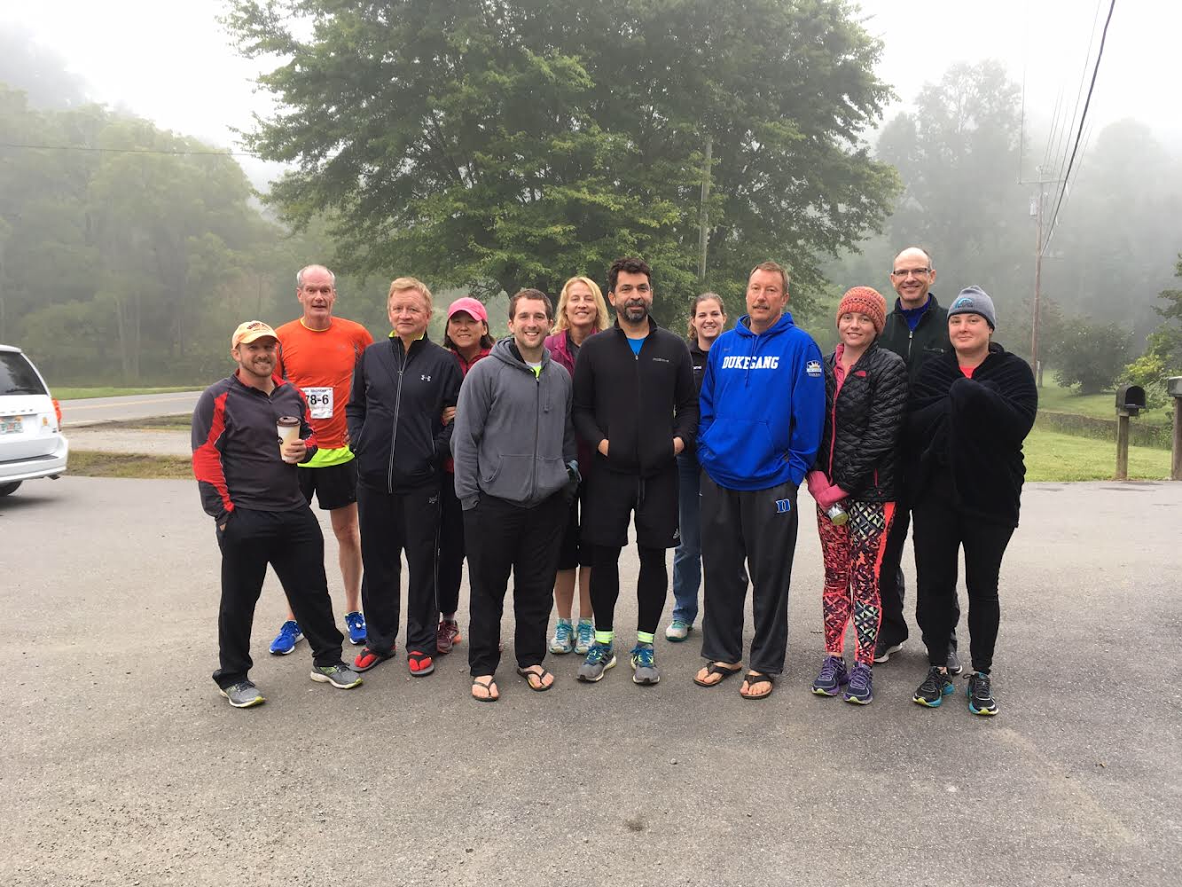 In early September we loaded up two 15 passenger vans and our team of 12 ran for 36 hours to get from Grayson Highlands, VA, across the Blue Ridge Mountains into Asheville, NC. Race legs ranged from easy to mountain goat hard, and distances varied from 3 miles up to a little over 10 miles per leg. Each person ran three sections of the race, and not consecutively. The weather was perfect, with clear skies and cool temps the whole way. Beautiful scenery surrounded us during the day and night runners had clear, starry skies.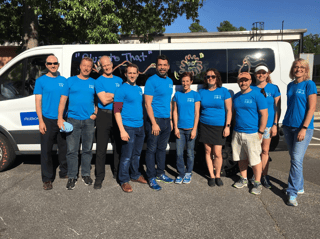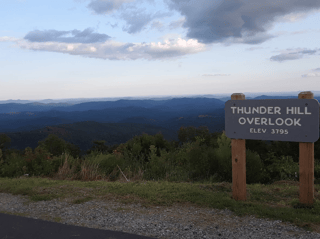 Van 1 getting ready to hit the road (left) and the view from part of the trail (right).
Sunnie and Mark, who flew in from California to be a part of the team, take the prize for greatest distance traveled. The relay would have been way more challenging if it weren't for our subs, Sunnie and Bruce, friends and family who jumped in when others needed to drop out at the last minute. And many thanks to Sarah and Catherine who volunteered to drive our crazy runners from stop to stop. Though we were a bit sore and wobbly the next day, and starving for a week afterward, it was a lot of fun and we're looking forward to the challenge again next year!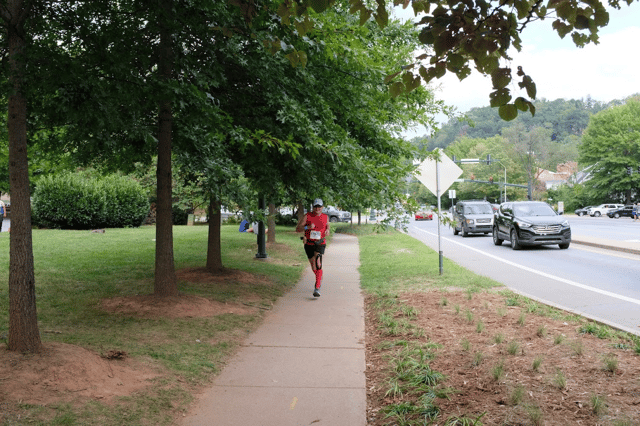 Mark coming in to the finish line.