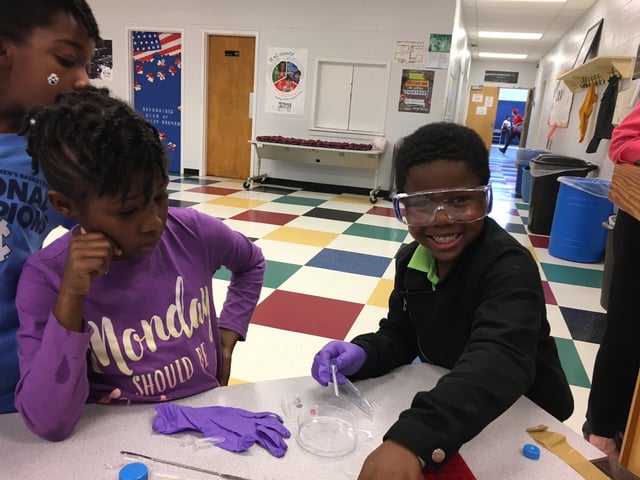 On October 20th, a group of AgBiome scientists packed up pipettes, plant pathogens, and insects, then made their way to the local Boys and Girls Club in Durham. AgBiomers were invited to share information on science topics and help students with some hand-on activities.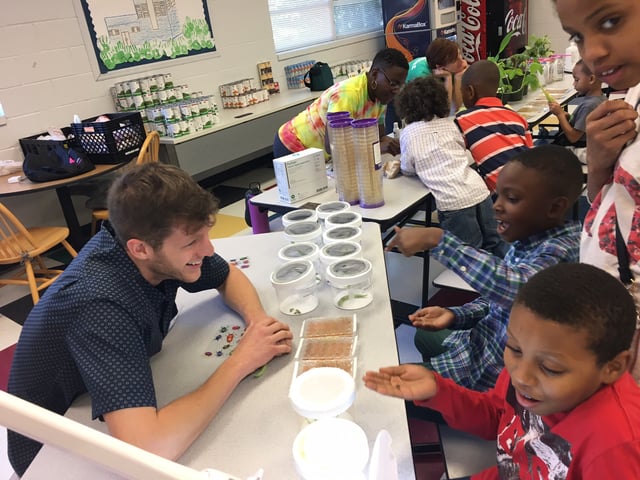 Groups of kids swarmed the tables where Michele taught them how to properly pipette while she talked about plant transformation. Then they made their way down the line of tables to Dylan and his hoard of insect pests. Elementary and Middle school students were able to look at stink bugs under magnifying glasses and play with corn earworm caterpillars.
Everyone was surprised to learn just how easily germs can transfer between human hands and the importance of handwashing with microbiologist, Sinnikka. Then they learned how much humans rely on plants for food, feed, fiber, and recreation with Robin. At her table, they used filter paper to view pigments that make up spinach leaves.
At the end of science row, Kestrel showed the eager future scientists plant disease samples and fungi. To finish the visit, we inoculated a Jack-O-lantern with the southern blight fungus to celebrate Halloween. We had a ton of fun sharing a little of what we do at work and why working in science is so much fun!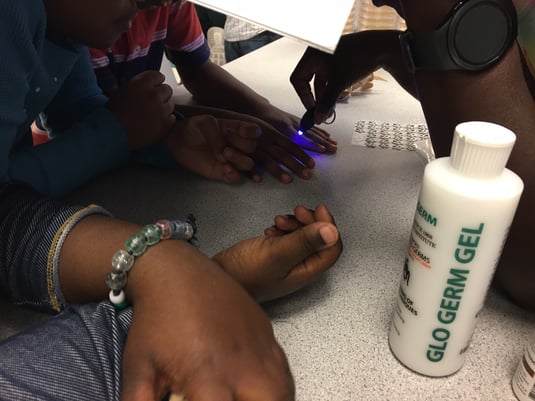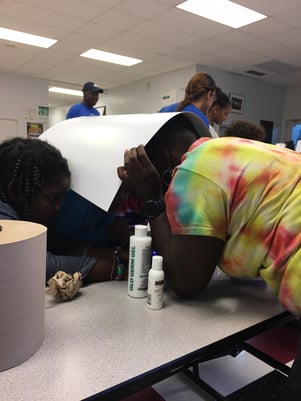 If you are interested in donating or learning more about the Boys and Girls clubs of Durham and Orange Co., please visit their website and checkout all the cool things they do to support the youth of North Carolina http://durhambgc.org/.