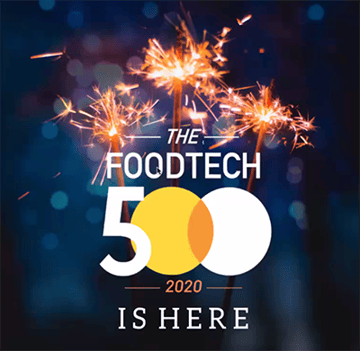 Today,
Forward Fooding
unveiled the 2020
FoodTech 500
company ranking. AgBiome is honored to be listed alongside this innovative group of global companies -- all working hard to solve food challenges that impact our planet.
The FoodTech 500 is the world's first definitive list of the global entrepreneurial talent at the intersection between food, tech, and sustainability.
The ranking is based on three scores:


Business Size Score: This score predicts the business growth based on financial performance indicators which include the number of employees, funding stage, amount of funds raised to date, and company size.
Digital Footprint Score:

This score predicts the digital presence growth based on the company's website traffic, social media engagement and growth.
Sustainability Score:

FoodForwarding has built a unique survey and scoring framework based on a selected number of Sustainable Development Goals from the United Nations.


The complete ranking can be found on the FoodTech 500 website
here
.