At AgBiome, we are driven by our mission to improve the world through microbial solutions. This commitment to improve the world goes far beyond our daily work.
We AgBiomers are dedicated to supporting our communities through volunteerism, philanthropy and charitable giving. We believe in making a difference in the places we live and work at through action, which is why our Philanthropy Committee is dedicated to supporting and encouraging a culture of giving back at AgBiome.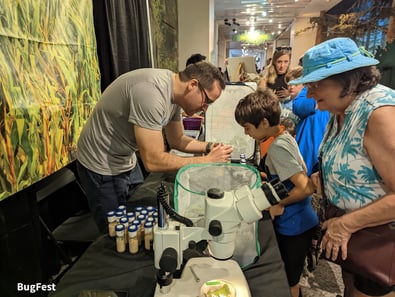 We partner with and support a diverse variety of organizations whose values align with our own. Below are some organizations we've partnered with in the past as well and hope to continue partnering in the future. Check out what we've been up to!
CORRAL. We love supporting this local nonprofit whose mission is to equip adolescent girls in high-risk situations through a long-term, holistic program of equine therapy and education. Their goal is to prepare each girl and her community with skills, resources, and opportunities so that she can gain access to a bright future.
USMC's Toys for Tots Program. Last year we donated $3000 worth of toys and gifts to Toys for Tots, a program run by the Marines. The program focuses on giving toys to less-fortunate kids, spreading hope and happiness during the holiday season.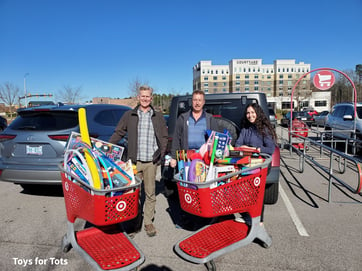 Habitat for Humanity. Last May, a group of AgBiomers volunteered at Habitat for Humanity, a nonprofit organization that helps families build and improve places to call home. Our team had a great time finishing up touches on a house.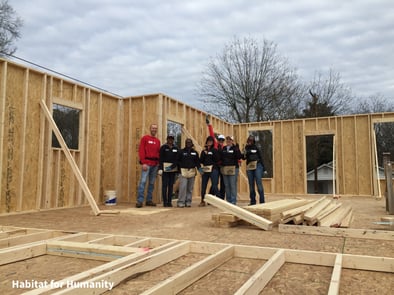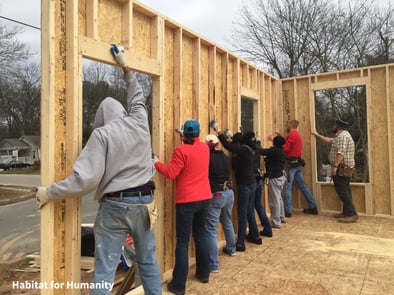 Bytes for Bytes Food Drive by Food Bank of Central and Eastern North Carolina. Earlier this year, technology companies and organizations across the Food Bank's 34- county service area were invited to raise meals in a friendly competition to fight hunger. A total of 37,250 meals were provided to people in the 34-county service area. AgBiomers raised 42 lbs of food and over $1000, which broke down to around 63 meals per employee.
Durham CROP Walk. Every year, AgBiome supports and participates in this community-based philanthropic event that focuses on providing food and shelter to those who have been affected by disasters, displacement, disease and poverty. The organization's end goal is to fundraise for the cause while giving all people affected by hunger and displacement a voice.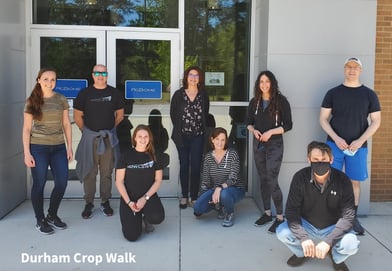 American Red Cross Blood Drive. This fall, AgBiome partnered with the American Red Cross to host a community blood drive open to all. Patients in need count on drives like these to provide a steady supply of blood. Each donation helps save up to three lives. This August, we exceeded our goal of donations, with a total of 21 units donated.
BugFest. This annual event educates and engages the public in science and the natural world. The event, hosted by the North Carolina Museum of Natural Sciences, focuses on the studying and learning of bugs to both adults and children, as well as providing wacky goods that contain insects in them. This year's BugFest focused on the myriapods, the group that includes millipedes and centipedes. This was AgBiome's fifth year participating in this event. Our team had a great time speaking to both adults and children on all things myriapods.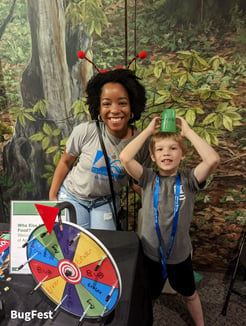 There's no greater feeling than that of knowing we are making real impact on the communities around us. We loved supporting these organizations and programs throughout the year and can't wait to make even a greater impact in 2023!